1
« on: September 09, 2020, 12:41:17 PM »
Day 24
We originally wanted to break up the drive and spend the night somewhere between Lake Tahoe and Park city Utah. There is absolutely nothing to do or see between the 2 cities. So we drove straight took us around 8 hours. Most of the Way was on the I 80 with an 80 MPH speed limit. Needless to say we went pretty fast. We stopped for 45 minutes for a lunch break and drove straight. We arrived around 5pm at the Marriot Summit watch and checked in to out 2 bedroom suited with a full kitchen and went straight to the pool. The pool was not the nicest but the location was great as it was right in the heart of town. We found a great park and playground nearby that would be great for the kids on Shabbos.
Main Street: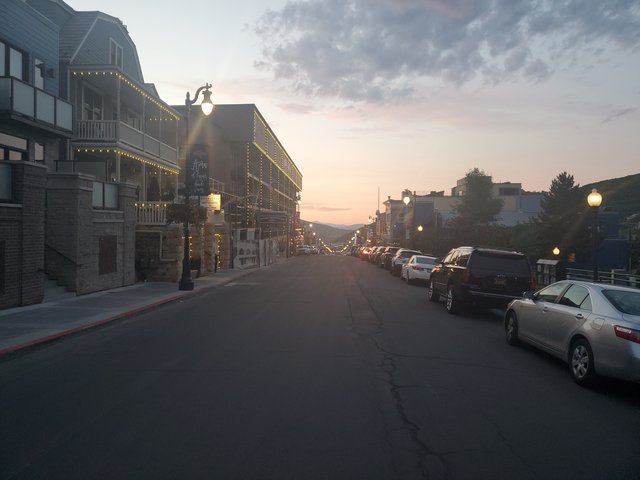 Day 25
Our first stop was Olympic Park, the site of the 2002 winter Olympics and Olympic training camp. It was amazing!!! We watched skiers practice during the summer on some kind of non-snow slope, perform incredible flips and twists in the air and then land in a huge pool! We could have stayed there all day watching. We also saw skateboarders doing tricks. We then took the chair lift up the mountain and waited on a very very long line for the alpine ride. The kids loved it! When we got back down we watched the skiers a little more. There was a full museum but we did not want to spend anytime indoors. From there we went to Deer Valley Pebble beach which is 2 minutes from our hotel and right near the St Regis. It was this very calm small lake where the kids were able to rent stand up paddle boards. The kids loved it! It was so great they could be independent in the water. They had life vests and it all felt very safe. Tons of families and little kids were doing the same. From there it was back to the hotel to swim .
Olympic park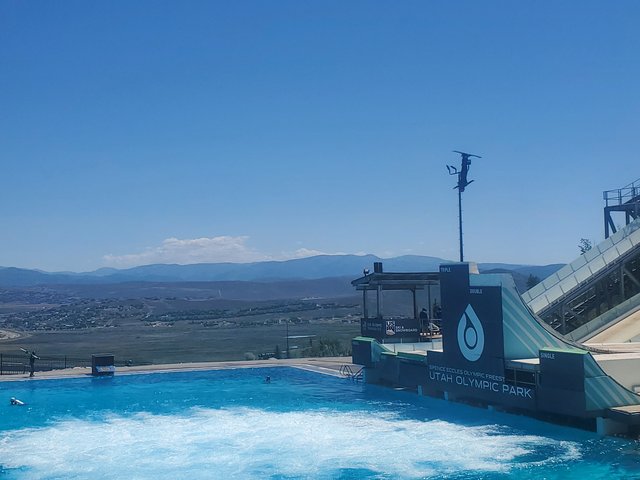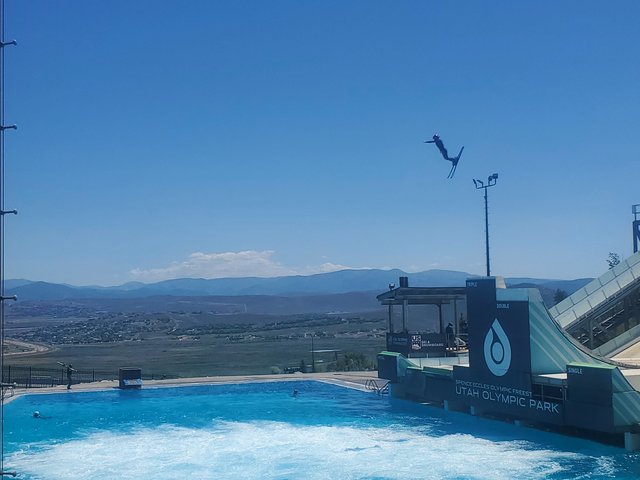 pebble Beach: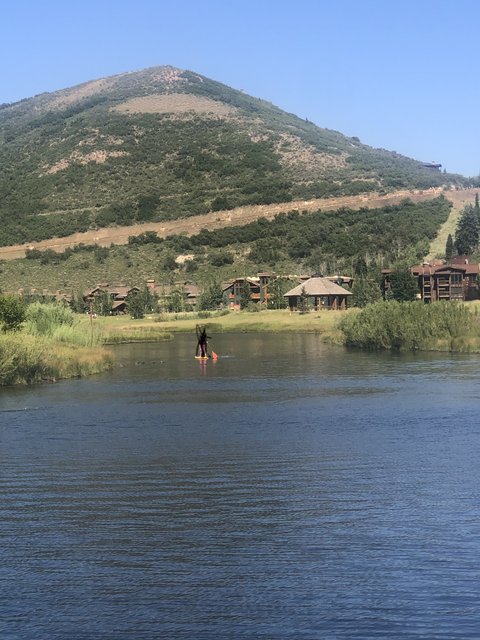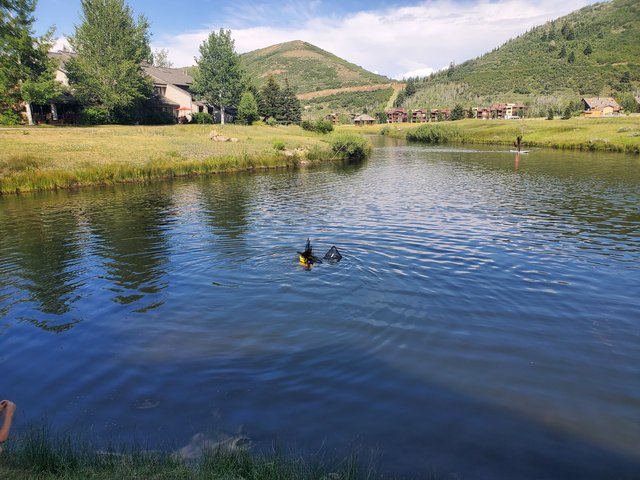 Day 26
Today we went rafting on the Weber river around a 45 minute drive from the hotel. It was a gentle river with some very small rapids. It was really nice and kids enjoyed. There were Thousands of mayflies everywhere that were really annoying. For those that like rapids this is not the river for you. Our guide brought a water gun and urged us to spray other boats it turned into a major water fight that we all enjoyed as it was very hot. we then went back to pebble beach to paddle board and then back to the hotel to swim. We went to one of the supermarkets that had a suprsingly large section of kosher food (Frozen chcken, meat, packaged cheeses and deli)
Day 27 -Friday
We Woke up really tired and unsure what to do. Looked into some hiking trails but none sounded exciting enough or family friendly enough. Thought about maybe renting bikes but didn't have much energy. We decided to spend the day at the St. Regis so we could use the pool and grounds. Turned out to be a great idea and fabulous day! We booked a regular room and upon check in we were upgraded to a beautiful suite with a full kitchen. We arrived at 11am and had the pool practically to ourselves for the first few hours. Later in the day it got really crowded. The hotel and grounds were beautiful. The pool very refreshing. At around 4pm the kids were getting really hungry so I drove back to the Marriot to get some of our food that was in the oven cooking for shabbos. We contemplated staying for Shabbos but ultimately we wanted to near the park at Main street.
st Regis: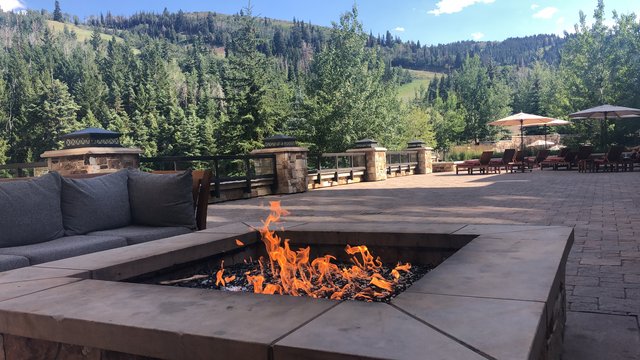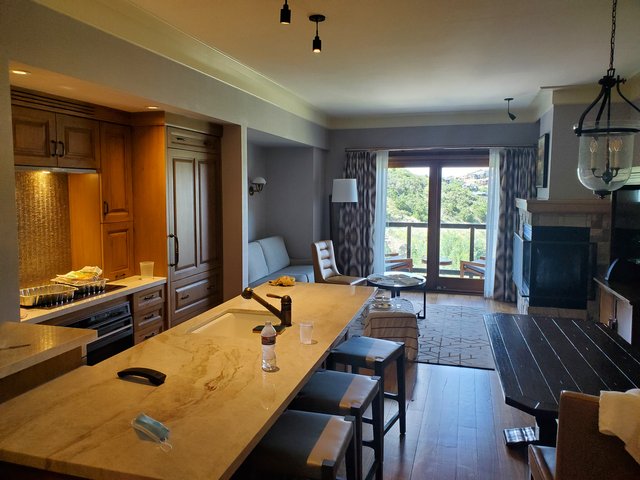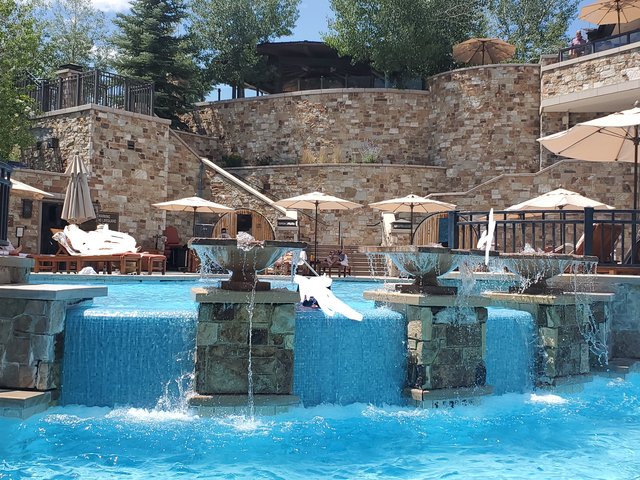 Day 28 Shabbos
At 5:30/6pm we went to the park. We didn't last very long because it was still quite hot out. We went back to the hotel, had ice cream and seudat shlishit and then went back to the park at around 8pm. At this time it had already begun to cool off. The kids had a blast! They ran around the playground and then came to the big field to have races. After Shabbos We showered and packed up. Off to Yellowstone National Park tomorrow!